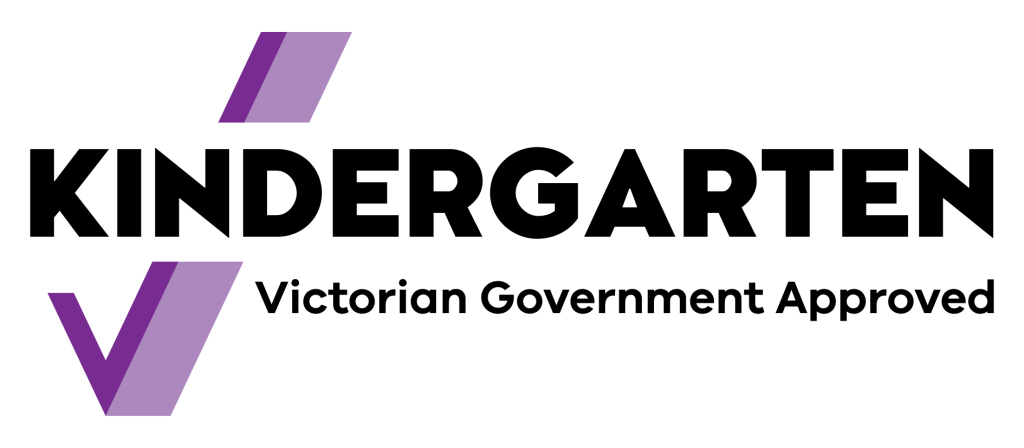 Woodlands Kindergarten Education, Development, and Curriculum 4 to 5 Years Old
At Woodlands, we believe access to a full-time Kindergarten Program in the years proceeding school provides children with the best opportunities to thrive. At Woodlands, we provide high-quality Kindergarten programs that are specifically designed and delivered to ensure that children are academically and emotionally ready for their transition to Primary School. Our Bachelor Qualified Teachers and passionate Educators are dedicated to the development of the whole child through allowing time for a focused indoor curriculum and a focused outdoor curriculum where children discover and learn new skills in all aspects of their development.
Woodlands value the importance of meaningful partnerships between Families and Teachers. We recognise that this requires continuous collaboration. Upon your child's first day, their Teacher will spend time getting to know you and your Preschooler. We will complete a personal profile about your child, including any dietary requirements, interests, dislikes, and events that are important to your family. This ensures that your child's transition into care and education at Woodlands is positive and familiar.
Woodlands 4-Year-Old Kindergarten classrooms are thoughtfully designed to be stimulating and challenging for children as they prepare for primary school. Our experienced Early Childhood Teachers design and implement engaging, child-centered environments and experiences that embrace the individuality of each child by extending skills without limits to ensure that your child has every opportunity to reach their full potential and develop their physical, emotional, social, and cognitive skills before they begin Primary School.
At Woodlands, we truly care about the development of your child, which is why our kindergarten program runs, 8 hours a day, 5 days a week with Bachelor Qualified Teachers and qualified additional educators.
Furthermore, our Kindergarten Program offers a wide range of extra programs to actively involve children in meaningful learning experiences, including phonics, numeracy, physical activity, music and movement, creative programs, and excursions. Woodlands has made connections with local schools to support the transition to school process and towards the end of the year closely mimics the routine of a school day.
Woodlands Kindergarten sets children up for a bright future, supporting health and wellbeing, developing strong social skills, scaffolding a love of learning, and inspiring independent and confident learners who are ready for school. Woodlands achieves this by setting up learning spaces in ways that;
Encourage self-help, independence, and agency
Promote opportunities for small and large group experiences
Promote physical activity and fine/gross motor development
Promote social skill

-Support self-awareness and self-regulation

Focus on numeracy and literacy skills
Exposes children to new concepts and ideas
Promotes emotional resilience
Promotes 21st-century

thinking skills

Promotes communication, teamwork, and problem-solving
Intentional and spontaneous teaching and learning
Learning experiences in Woodlands 4-5-Year-Old Kindergarten Classrooms include:
A predictable and consistent daily routine
Time for focused indoor learning experiences
Time for focused outdoor learning experiences
Physical activities to develop coordination, vestibular, motor skills, and teamwork
A curriculum that this planned for and extended according to children's
interests and abilities
A phonics and numeracy program (Language and Literacy experiences - Numeracy through counting, measuring, and hypothesising)
Practical life experiences (using 'everyday materials and tools, being part of the routine)
Self-help experiences
Group experiences with other children
Music and Movement
Storytime
Supporting interests in learning to write familiarise with letter sounds
Learning about the world around us
Becoming self-aware
Experiences that support the development of hand-eye coordination, fine and gross motor skills
Crafts and painting
Gardening/sustainability experiences
Excursions – bus trips, nature walks, nursing home visits
School readiness experiences and reciprocal school visits.
These experiences are opportunities for Pre-schoolers at Woodlands to achieve significant milestones in their physical, social, emotional, and cognitive development and reach the Outcomes within the Early Years Learning Framework, and have a smooth and positive start to Primary School.
Woodlands Child Summative Assessment
The Woodlands Summative Assessment builds a picture of your child's progress over time, through
the evidence collected. The Victorian Early Learning Framework and communication with parents provide key reference points in which your child's progress can be identified and documented and shows an overall picture of your child's learning journey.
The Summative Assessment is completed, through planning to support further learning. This can be identified when there are gaps of information in relation to a particular learning outcome enabling teachers to look for further examples and which learning outcomes to highlight and focus on during planning in the future.

Documentation collected such as photos, jottings, observations, learning stories, work samples, parent input, and more, are used as evidence.

We are providing an overview of all the documentation we have collected to show a cycle of planning, reflecting, and evaluating and how your child progresses over time.
Please Note:
The Woodlands Summative Assessments are completed every 6 Months and parents are invited to meet with the teachers or educators to discuss the Summative Assessment. This process is organized internally and the Campus Leadership Teams including Room Leaders will initiate the process.
Any questions please contact the
Woodlands Campus Here
.